Indrahar Pass- A Bizarre Experience
Indrahar Pass is a mountain pass in the Dhauladhar range of the Himalayas, it is an offbeat trail running through the forest of Dharamsala . Located at an altitude of 4342 meters/ 14,245 ft above sea level, forms the border between Kangra and Chamba districts.
The Indrahar pass trek is considered to be moderate to difficult and takes off from the small town, Mcleodganj, situated in the outskirts of Dharamsala and goes up to Indrahar Pass. The trail passes through the famous Triund, Ilaqa / Laka got and Lahesh Caves. The ridges over the Dhauladhar do not lend themselves to easy trekking. Trek to the Indrahar pass is no exception, even though it follows one of the more established trails used by the Gaddi shepherds en route to their summer grazing pastures in the upper Ravi Valley and Lahaul. The ascent to the Indrahar Pass involves a continual climb often over gibber or boulders.You can also be lucky enough to witness the wild goats, leopards, black bear and Monal Birds as you trek upwards.  In the south are spectacular views of the Indian plains; to the north are the sacred peak of Mani Mahesh Kailash and the snow capped Pir Panjal Range.
The best time to visit this place is from May to June or from September to October.The overwhelming trek allows you to experience and indulge with some of the tribal settlements of Himachal introducing you to whole new face of Himachal's culture, food and hospitality. The scenic beauty will leave you speechless.
Tourist places in and around Dharamsala: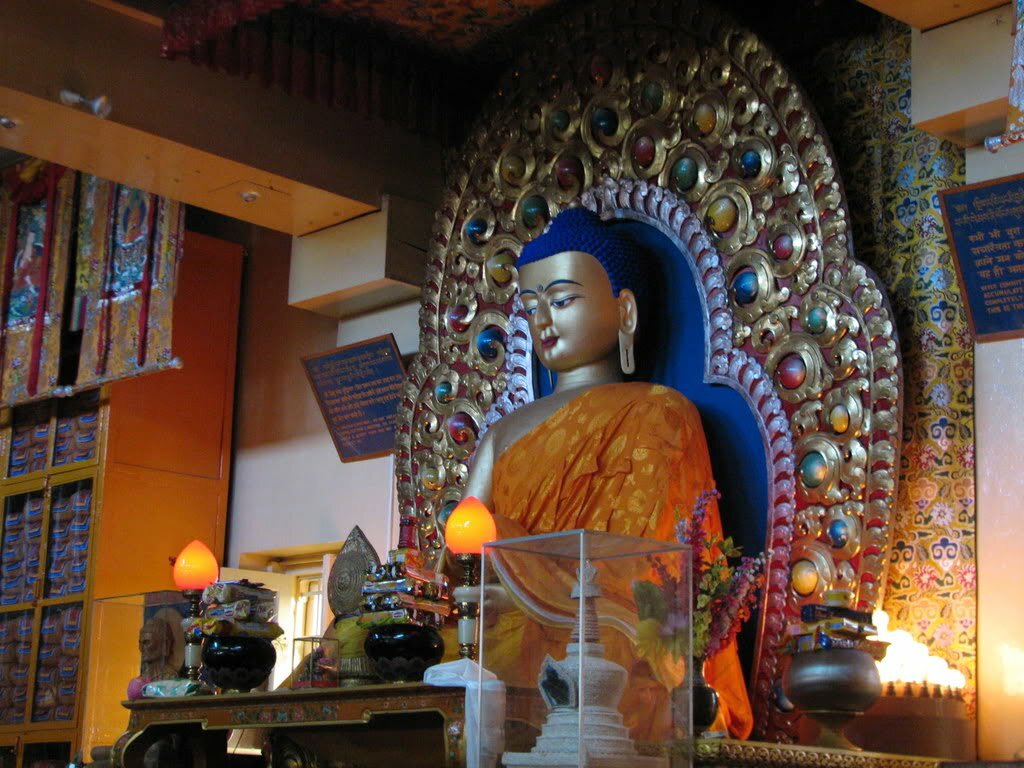 Dalai Lama Temple or Tsuglagkhang :
Situated at the distance of 2 Km for Mcleodganj square, Dalai Lama Monastery/ Temple is the most important Buddhist temple in Mcleodganj as it is the home for His Holiness Dalai Lama. The serenity and ambiance at the Dalai Lama Temple are enticing and alluring to devotees and travelers all round year. The temple is the frequent preaching place of Dalai Lama and it is his personnel monastery. It is open from sunrise to sunset and visitors are welcome to explore the peaceful ambiance of the surroundings. The temple is popular because of its beautiful setting and has become a revered pilgrimage site for the Buddhist. The majestic temple has massive statues of Avalokiteshvara. Padmasambhava and several other Buddhist monks, but the main attraction of the Dalai Lama Temple is the enormous idol of Buddha sitting on an elevated pedestal. The chief prayer wheel is also located here at the centre of the temple which is plated in gold and has chants of 'Om Mani Padme Hum'. Pilgrims walk around walk around the pedestal to pay homage and rotate the prayer wheel. It is believed that by rotating the wheel, the merit is multiplied and the devotees are blessed immensely. Tibetan Museum is just adjacent to the Dalai Lama temple and was inaugurated by the 14th Dalai Lama himself on 30th April 2000. The museum 6 days a week from 9am to 5pm and closed on Mondays. There is an entrance fee of Rs 5 to enter the museum which displays the wealth of Tibet and also the struggle that people in Tibet are facing since Chinese have invaded and taken over their homeland. A visit to the Dalai Lama Temple is truly worth every second spent there. One gets to know a lot about the life of Tibetan people and their religion.
Mcleodganj
Nestled in the laps of Shivaliks, Mcleodganj is a one of its kind destination. It's not only famous for Dalai Lama Monastery but also for its rich culture and craft which brings tourist from all over the world. Shopping is one of the best things to do in Mcleodganj given that the hill station is famous for traditional Tibetan dresses, hats, bags and slippers. Items like Tibetan flags, prayer wheel and other Tibetan souvenirs can also be purchased from this market. The Mcleodganj square is known to have city's oldest shop- Nowrojee and sons which opened in 1860. The entire market area is famous for its wooden carvings. Jogibara road is yet another popular shopping place in Mcleodganj that sells fashionable items mixed with Tibetan authenticity. You can find beautiful handcraft jewelry here which is inspired by Tibetan culture and heritage. The shops also offer Tibetan masks, bowls, Thangkas and other items as well. These details are not only colorful but also hold spiritual and religious significance. List of things you can buy are Buddha Statues, Prayer Wheels, Singing bowls, ornaments, Paper diaries etc.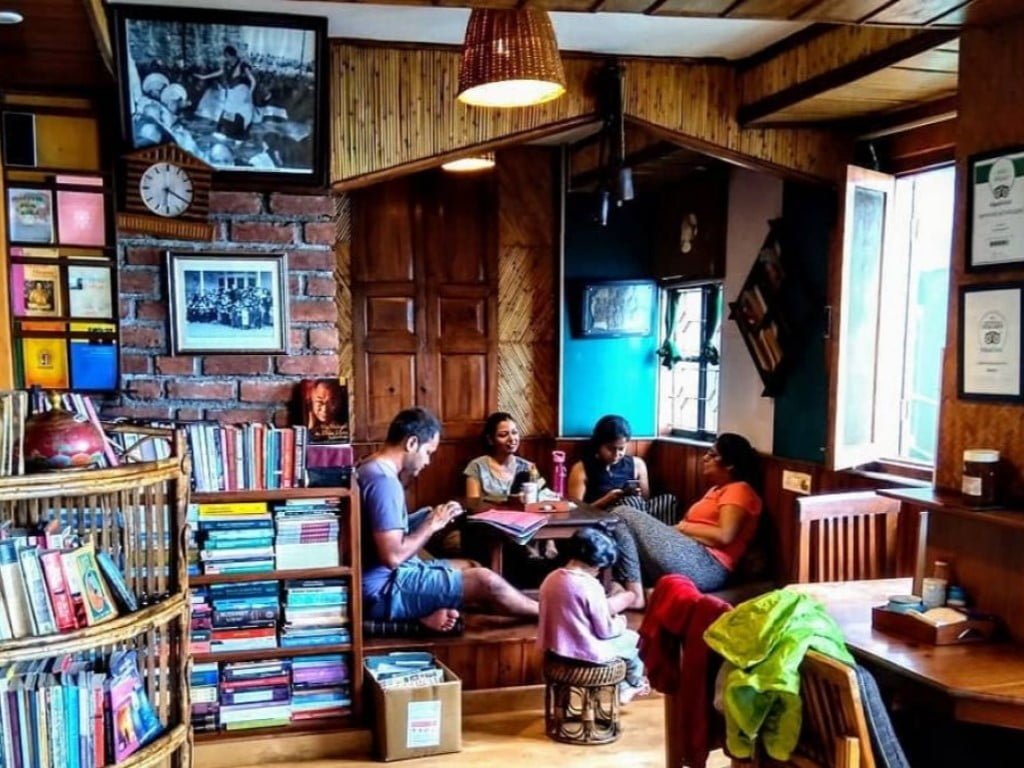 Funky Cafes:
Who doesn't like the aura of good food? Mcleodganj have some cool and funky cafes. These cafes serve some unworldly coffee, delicious steaming momos and thupka or one can indulge in some mouth watering home baked cakes and pastries. Unwind yourself in one of the cafes is one of the most preferred things to do in Mcleodganj. It is the ambience and the food of the cafes that can really enrich your travel experience. So it's very important to find the beat eatery in the area. Eatery joints to look out for in Mcleodganj: Tibet Kitchen (Tibetan food lover), Jimmy's Italian Kitchen (delicious pizza and pasta lovers), Woeser Bakery (Vegan food), Moonpeak Espresso (coffee lovers) Etc. A cup of hot steaming coffee and delicious meals at one of these cafes in Mcleodganj is one of the ideal ways to know the city.
Bhagsu Waterfall
At 6,960 ft above the sea level its gorgeous emerald paradise waiting for you to discover it. Bhagsu waterfall is one of the beautiful streams in the destination and it lures tourist who wishes to relax in the lap of nature. The spring water is considered holy and it flows through the temple of bhagsu nag into the pools where devotees take a dip to get rid of their miseries. It is rated amongst the best tourist attraction in the region. The sound and power of the pounding water whether its waves or the waterfall is loved by everyone. The waterfall is not far off from the main hub of Mcleod ganj and is easily accessible on foot which is good for the tourist and there is no entry fee to visit this place. You can spend your whole day here discovering every cascade, cave, hill and crystal clear pool it has to offer.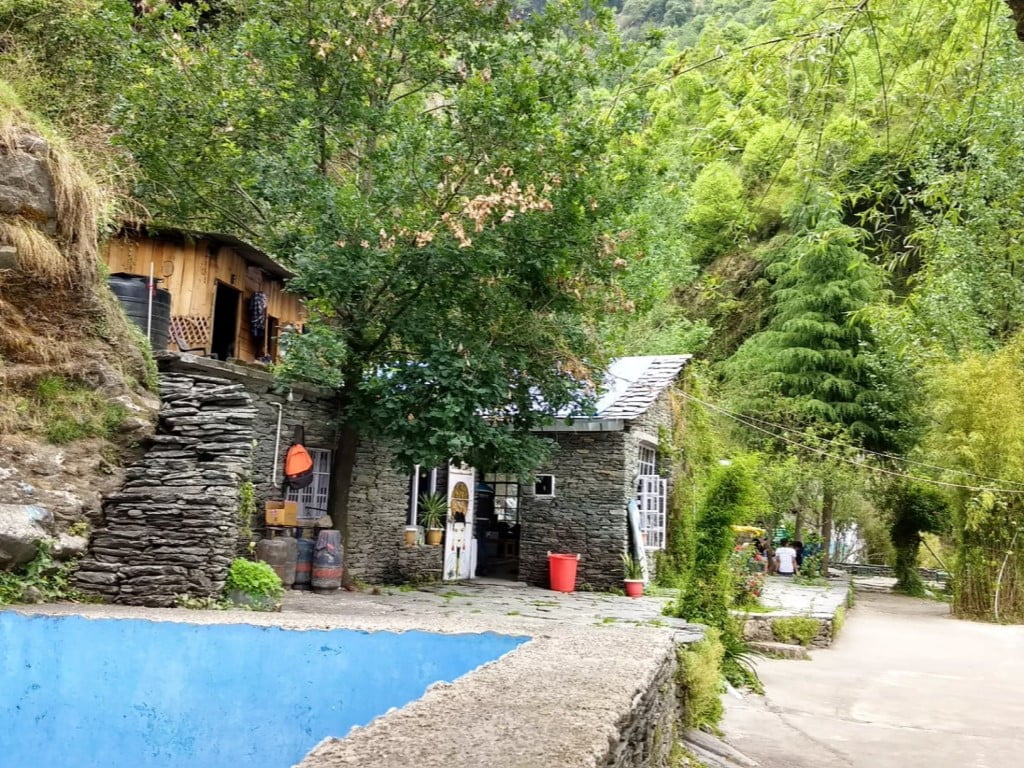 Shiva café
Shiva café is a must visit place if you happen to be in Mcleodganj. You can access Siva café over the waterfall top. It is a busy café and you might even have to wait to get a seat. The hippie culture of small hamlet called Mcleodganj has made Shiva Café synonymous to the place. The blissful ambience will take you into trance and you will be lost amongst the scenic beauty of the Bhagsu nag waterfall that lies in proximity. One can enjoy the calmness and peacefulness that this place exudes with great music playing at the back drop you will experience a soothing sensation here which you carry with you all your life. The mouth watering snacks will satisfy your hunger. This place is totally out of the world and a perfect place for nature lover.
St John's in the wilderness – An elegant church from British Era.
A place worth visiting while in McLeod ganj in the Kangra District of Himachal Pradesh. St John's church is easily accessible from McLeod ganj . This Church has a story and a history which dates back to the British period. The church is dedicated to John the Baptist and was built in 1852 and its architecture is based on Neo Gothic style. The church has Belgian stained glass windows with beautiful artwork donated by Lady Elgin, wife of Lord Elgin. The church has graveyard which is in ruins and is the resting place of the British people who have passed away in the earthquake in 1905 AD. The church was left untouched in the earthquake other than the bell tower which was destroyed. The new bell was built in 1915 AD and was brought from England to be installed in the compound. Due to its unique location and Gothic feel St John Church attracts lot of tourist. The church is only opened on Sundays when mass is held in the morning at 10am in English and 11am in Hindi. The St John Church in The wilderness Dharamsala may not have the grandeur of the Churches in Goa or Karnataka but it has strange timeless beauty that merges harmoniously with its setting in the middle of beautiful Dhauladhar ranges.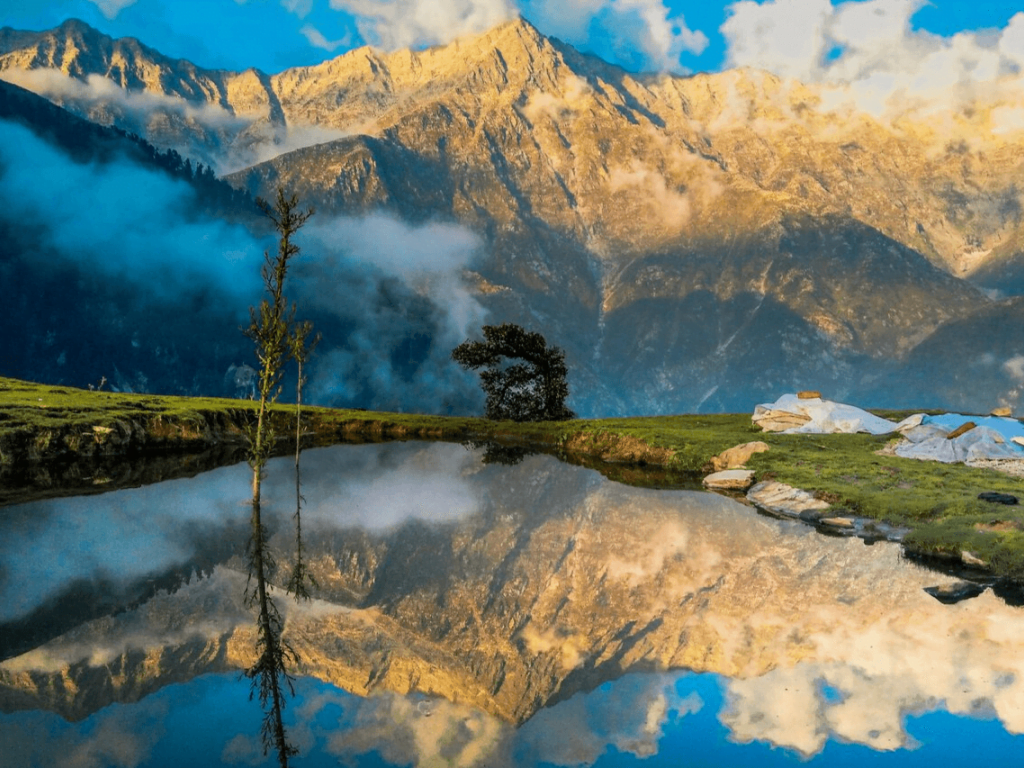 Triund
Intermittent prayer flags and chirping birds keep you company on this hour-long steady climb to the revered Galu Devi temple. With spectacular views of the valley below, winding through forests, the path to the Galu Devi Temple might seem like an ancient riverbed. A few steps below the Temple, is the stand-alone cafe that serves you steamy noodles, chai and other snacks with a view of the valley below. After resting for a bit, we climb towards the meadow of Triund .Pass a couple of teashops on the way here and stop for a cuppa while you take in spectacular views valley of Dharamsala with its superb cricket ground below. A nearly 3-4 hour hike after, the meadow of Triund is visible. Dotted with tents and a few shacks that sell tea and food to the campers and the trekkers, there has recently been a sudden influx with tourism getting the better of these pristine lands.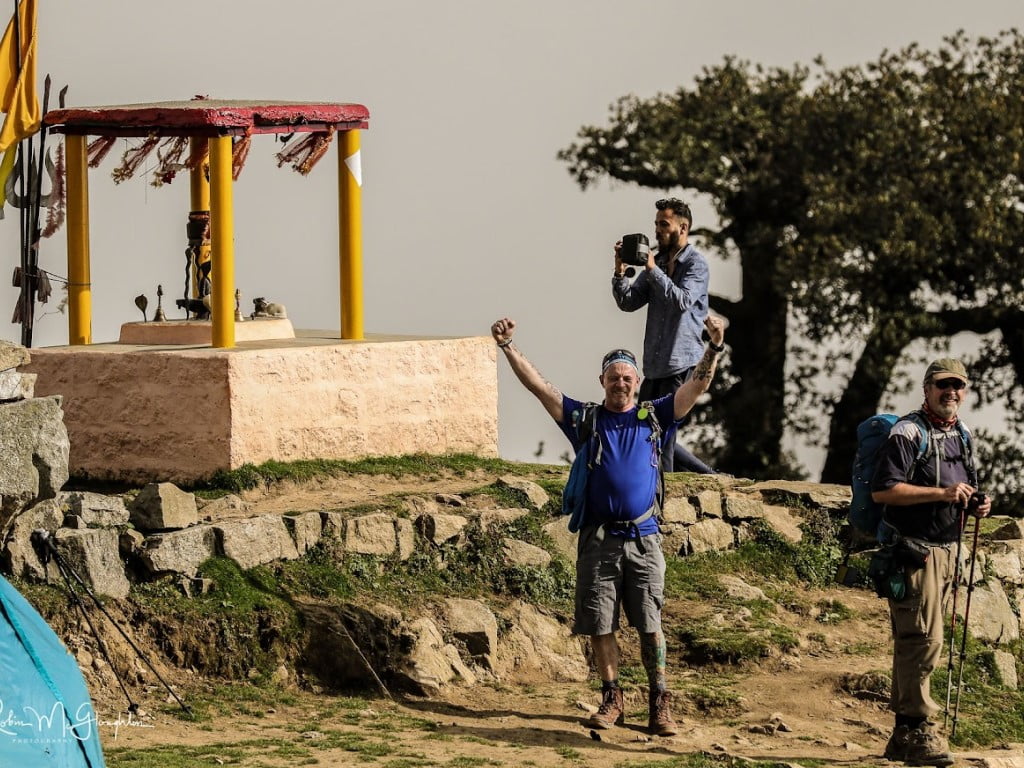 Dharamkot
Dharamkot is called a little hippie village of Himalayas, this yoga village is famous and ideal for few days time off from the real world. The best about the place is its vibe which is a mix of some of magic, pure spiritual energy of Himalayas, happiness of people who live there, peace and serenity and the feeling of oneness with the nature. The sound of mountain birds, the whistling of air through deodar tree leaves, the distant smell of farm animals will awaken all your senses. It is a good spot for early morning yoga and meditation. It's an ideal place to spend some time away, meditating in peace. The tiny hamlet is blessed with stunning views of the Kangra Valley the Majestic Dhauladhar ranges. Home to Dhamma Shikhara Meditation Center and Tushita Meditation Center, Dharamkot manages to maintain a fine balance between yoga retreat town and an adventurist abode.

This village doesn't have any roads except for a single road that leads to very famous café Trek and Dine. After this the road narrow down to a pathway, ideal for leisure walk in the forest to various other points like Galu Temple, waterfalls and treks. It leads to flag temple which is less explored by the tourist.

When it comes to food, Dharamkot has some best cafes ever known like Trek and Dine, Moonlight café etc. Every single café has its own specialty from Lasagnas to pasta, hummus to pita bread and not to miss the most amazing desert Bhagsu Cake. Bhagsu cake has a typical crunchy pie crust layered with caramel sauce with dark chocolate or white chocolate. You will also find various vegan Café s in this village like Vegan Café, Once in a nature, Caterpillar and many more.

Since tourism is new to Dharamkot home stays or guest houses are the main feature of this village. There are few backpacker hostels but nothing very fancy. It is very easy to rent a room with attached washroom and kitchen if you wish to stay for a longer period of time. Although most of the home stays are not listed anywhere online but are easily available for a good price. You can directly reach here and look for accommodation, which is usually hosted by locals in their homes. A backpacker's hostel with dormitory style accommodation is also available and shared lounges at Flugler.

Flag Temple: Flag temple is just 300 meters from Dharamkot main market. It s a quiet beautiful place and not many people know about it. The flag point is also a view point, with plenty of Tibetan prayer flags fluttering with the wind overlooking the mighty snowcapped mountains. This is hidden gem for these seeking peace. You can sit here to relax and unwind yourself before you get back to your next destination.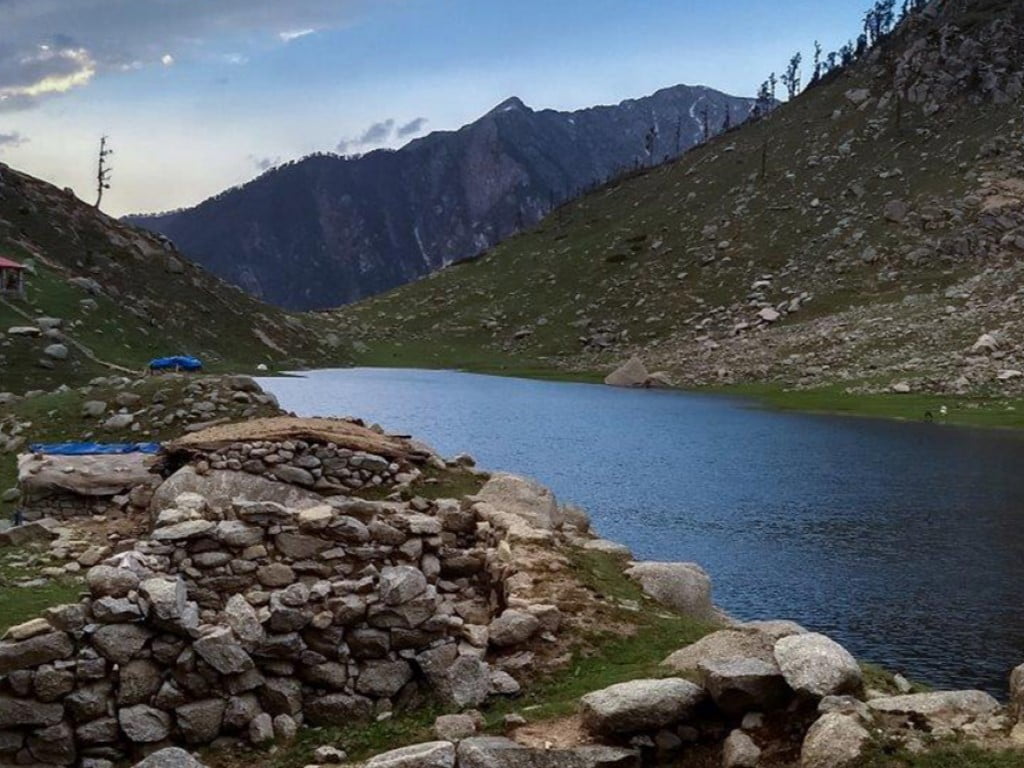 Kareri Lake
Kareri lake is a high altitude, fresh water lake of the Dhauladhar range and is also known for being favorite trekking destination of this area. The lake remains frozen in winters and when the snow melts it serves as the source of lake and a stream. Kareri lake sevres as a base for trekking further into the Dahuladhar and onward to Chamba and Bharmour via Minkiani Pass (4250m ) and Baleni Pass (3710m). Minkiani Pass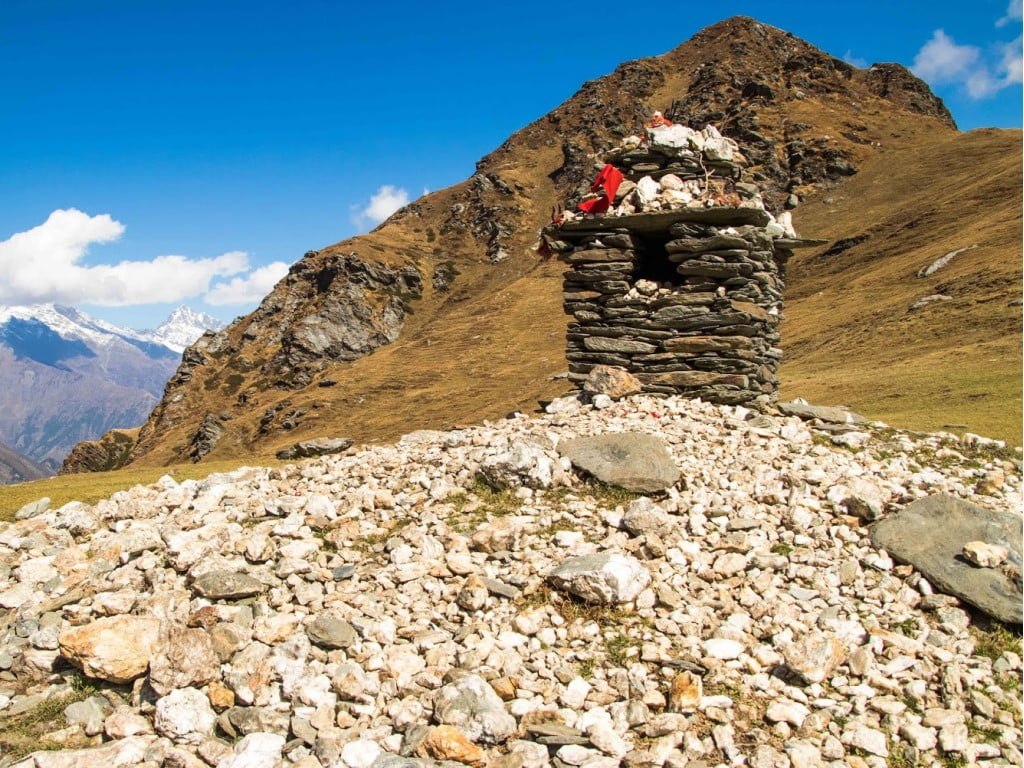 Jalsu Pass Trek
Jalsu is a low height Pass of the Dhauldhar range that connects Kangra Valley and Chamba District. Gaddi shepherds have used this path from centuries to travel between Kangra and their homeland Chamba. The pass is at the height of 3450 meters above sea level with its gentle sloping trail towards the North side, it is one of the most extensively used shepherd routes by Gaddi tribes. This route is not very popular with tourists as some of the other Dhauladhar Passes, but being unique it is an experience in itself. The best season to travel is between April to September, especially before the monsoon when the valley starts to blossom with variety of flowers to live it up to its name of 'Valley of flower'. The trek can either start from Chamba or Kangra side.
Location: Dharamsala
India
Population: 19540
1014

hPa
32

%
6

%
2

m/s
213

deg
Must Know Before You Visit Dharamsala
Ensure etiquette while visiting monasteries, as photography and visitation are restricted in some areas.
If you're trekking, carry your own water during the trek. You might not get the opportunity to refill your water stock on the way.